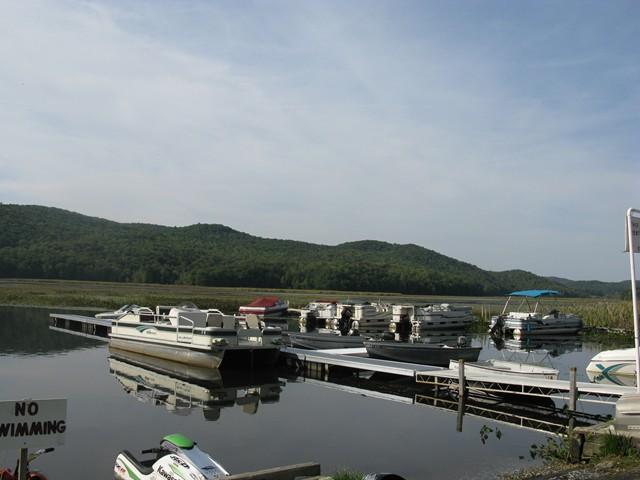 Lake Bomoseen KOA
18 Campground Dr, Bomoseen, VT 05732
(802) 273-2061
Vermont's largest lake takes center stage at this KOA. Choose your patch of paradise - a 75-foot-long pull thru. Deluxe Cabin or a secluded tent site - then settle in near the lakeshore to enjoy peaceful views of Lake Bomoseen and its surrounding forest. A rental boat gets you out on the water. Glide along the shoreline in a canoe or set out in a boat to cast for bass, northern pike and trout. You'll find plenty of activity on shore too. Everyone loves the pool complex with its large swimming pool, kiddie pool, whirlpool and waterslides. Indoor movies, mini golf, and themed weekends add to the fun.
Lake Bomoseen State Park
22 Cedar Mountain Rd, Fair Haven, VT 05743
(802) 265-4242
Welcome to Bomoseen State Park. The 3,576-acre park is located in the Taconic Mountains on the shores of Lake Bomoseen, the largest lake entirely within Vermont's borders. The Taconics are the slate-producing region of Vermont, and the area's history parallels the rise and fall of Vermont's slate industry. The park contains several quarry holes and their adjacent colorful slate rubble piles as reminders of this period. These quarries provided slate for the West Castleton Railroad and Slate Company, a complex of 60 to 70 buildings that stood between Glen Lake and Lake Bomoseen. Several slate buildings and foundations remain in the park. A self-guided Slate History Trail leads hikers through remnants of this bygone era.